New technology companies are changing the way real estate is transacted and the folks who resist these changes may go the way of the dinosaur. I am afraid.

For example, some of the technology is connected to the tools a home inspector has at their disposal to complete a detailed and thorough home inspection. They will find defects almost always but even more now with the tech available. So this brings up the question around completing a pre-listing inspection.

In my opinion, this is a no-brainer to complete the home inspection yourself and be in a position of strength when putting the home on the market. Having to hand out credits or lower your price to save a transaction sounds way worse than making some repairs and confidently offering your home for sale. We understand that some homeowners are nervous to have documented issues with the home but I have thoughts on this too. See the video below for a longer version but my 2 cents are written below. Technology is changing the Real Estate industry…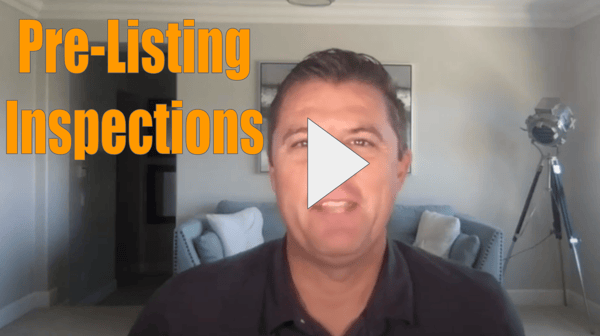 First, we see home inspection company's like the Real Estate Inspection Company offering pre-listing home inspections AND they will even do a verbal walk-through of the home after the inspection is completed and NOT deliver a report. This is the best of both worlds if you are concerned about the report since you will know what issues exist and how many of them. It also lets you go and make these repairs before the listing is made and puts you in a position of strength when/if the buyer does their own inspection.
The other side of this coin however is my second thought. One of the trends I think will occur is clear and detailed documentation on the maintenance of a home. If you were to sell your car you would wash it, top off the gas, as you may compare to cleaning your house up and changing all the light bulbs before listing. You would also gather the service records and the receipts for those new tires, right? You would make sure the manual for the car was in the glove box too.
For some reason, however, we don't demand the same for the most valuable asset most of us own, our house! This is why we believe that the changes coming with technology will revolutionize not only how we buy a home but also how we get the repairs done, the documentation for proof of services, the user manuals, where they are stored (digitally of course), and how it is transferred to the new owner.